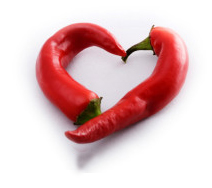 At Mexicali Cantina Grill, we strive to provide our customers excellent service and quality time with friends and family each and every visit. This memorable dining experience is filled with friendly service, freshly prepared dishes, and an enjoyable atmosphere.
We work hard to distinguish ourselves through our authenticity and family spirit. Everyone works together, not only as a team, but as a family. When customers come to Mexicali, they are treated just that way, like a part of our family. While our restaurants share the same menu, each location incorporates unique styles of Mexican architecture and décor into its interior design. We welcome our customers to not only feel the difference of our Mexican ambience, but to taste the difference too! We have refined our menu over the years and are always looking for new ways to provide our customers a delicious, authentic dining experience.
Our team works hard to provide our customers a taste of Mexico, yet our mission ultimately centers around being a part of the local community. Here at Mexicali, we are grateful for all the help we've had along the way. We appreciate all of the feedback we have received from our customers and always welcome more feedback and comments to help us make our restaurants more enjoyable. We hope that you find our site helpful, and look forward to having you visit one of our locations soon!
Sincerely,
The Mexicali Cantina Grill Family