The foundations between American cuisine and Mexican cuisine are considerably different.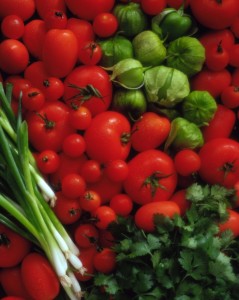 Because of this, cooking Mexican at home isn't typically something you can decide upon last minute.
We­ all love Mexican food. Of course fresh is always best, but keep your kitchen stocked with these non-perishables, and the next time you have the urge to cook Mexican, you might just save yourself a trip to the store.
Chiles – When one thinks of Mexican cuisine, one often think of chilies. For practicality reasons, don't waste the money on fresh ones that you may not use, but instead purchase jars of dried chilies that need not be refrigerated and will last you years. Think jalapeno, ancho, and serrano.
Beans – When the Spaniards first arrived in Mexico, meats were scarce and beans became a main staple. You can either purchase them by the can or dried, both of which keep well. Just remember to soak the dried ones for around six hours before you plan to use them. There are obviously tons of bean varieties. It is suggested to keep common ones such as black beans and pinto beans in your kitchen, as they're used in most recipes.
Vegetables – Obviously the majority of these need to be fresh, but there are a few that don't, and conveniently, they're the extra important ones. Keep a constant supply of canned tomatoes and never get short on frozen corn.
Starches – We suspect that you already have rice in the kitchen. However, tortillas freeze well, thaw quickly, and take up no space at all. If you think your family is capable of leaving chips unopened, then those are always great to have on hand for when you make homemade salsa or guacamole.
Spices – Depending on how much of a cook you are, you may have a lot or a little when it comes to variety of spices. Spices are generally great to keep on hand, as they keep well and take up little space. Keep these simple spices stocked away and you'll be well on your way to running a Mexican kitchen: cumin, Mexican oregano, cayenne pepper, chili powder, garlic powder, onion powder, smoke dried jalapeno (better known as chipotle), coriander,and paprika.
Other – Raisins, cocoa, and pumpkin seeds are a few other ingredients that you may or may not already have that can be particularly useful in Mexican cooking. These all add a real twist that you or your guests probably won't see much of in home cooking.
If you aren't up for cooking at the moment, but still want to taste some authentic Mexican cuisine, visit one of the Mexicali Fresh Mex Grill locations in Spencer, Holden, or Ware, MA. We would be happy to serve you our authentic Mexican food, including our guacamole that is made tableside.