As Valentine's Day approaches, people around the United States will begin to celebrate with roses, chocolates, and candle-lit dinners.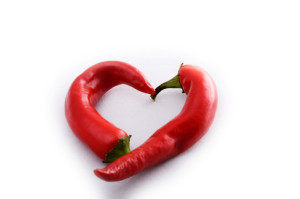 That is the "traditional" way to celebrate in the U.S.  In Mexico, the celebrations have some common factors, since Valentine's Day is a European holiday. However, in Mexico it is called El Día del Amor y la Amistad, or "The Day of Love and Friendship." No one is left out in this holiday, because it is not just for romantic lovers; it is also a day to celebrate friendships.
The traditions carried over to Mexico on Valentine's Day include the flowers, candy, etc. Some popular, beautiful Mexican flowers are gladiolas, casa blanca lilies, and cattleyas orchids. These look brilliant in a bouquet for loved ones. Mexicans love to write romantic poetry, or sabines, about their lovers, as well as sing songs about them. Mariachi bands, Huapango groups, or troubadors will serenade a woman at a man's request, typically through a window or outside one's house. Mexicans also write notes to their lovers, with things like "te quiero", meaning 'I like you', "te amo", "I love you", or "eres el amor de mi vida", meaning "you are the love of my life".  Many dances and balls are planned in Mexico for Valentine's Day. People can express their emotions for all of their loved ones with these parties.
Traditional Mexican dishes can be made romantic for Valentine's Day. If you are creating a romantic Mexican dinner you should consider the following dishes, which can be found on About.com:
Pibil Pollo, a Yucatan chicken dish marinated in oranges, spices, and banana leaves
Mexican white rice with vegetables
Caramel Flan
These foods can be implemented for a romantic dinner that you can easily make yourself. If you do not know how to make these, or are just not interested in cooking a meal, Mexicali Fresh Mex Grill is here for you. We have the freshest ingredients to make any pair of lovers, or friends, fall in love with our authentic meals. With four locations in Massachusetts, we are the best bet for a traditional Mexican Valentine's Day feast.
What is your favorite way to show your loved ones you care?