When one thinks of a pink Cadillac, it represents the idea of excellence and a lavish lifestyle.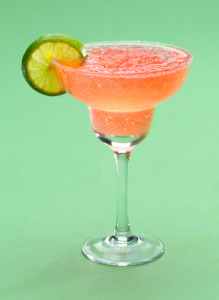 Bartenders around the world have been able to capture this feeling in a glass, and it is called the pink Cadillac margarita. While Cadillac margaritas have become a staple in Mexican restaurants, the pink Cadillac margarita recipe is an extra special drink that can be enjoyed by anyone.
The following pink Cadillac margarita recipe comes from My Recipes. Enjoy making this refreshing drink!
Pink Cadillac Margaritas

Ingredients

1 cup tequila
1 cup fresh lime juice
1/2 cup powdered sugar
1/2 cup orange liqueur
1/2 cup cranberry juice

Preparation

Stir together all ingredients until sugar is dissolved. Pour desired amount of mixture into a cocktail shaker filled with ice cubes. Cover with lid, and shake 30 seconds. Strain into chilled cocktail glasses. Repeat with remaining mixture. Serve immediately (or make ahead; see tip below).

Note: We tested with Cointreau orange liqueur.
Test Kitchen Tip: Mix up several batches of Pink Cadillac Margaritas 3 to 4 hours before the party starts, and chill in decorative bottles or pitchers, ready to shake and serve when guests arrive.
For an even fancier cocktail, "float" the orange liqueur on the top of the pink Cadillac margarita. That way, there will be a separation of the orange and the other flavors when sipping this drink, as it was originally meant to be enjoyed. The best way to do this with tools on hand is by carefully pouring it down a stirring straw so it will sit on top of the liquid.
This pink Cadillac margarita recipe is sure to impress your guests the next time that you host a cocktail party. In fact, this pink Cadillac margarita recipe would be a great way to celebrate the upcoming Mexican Independence Day on September 16th!
We at Mexicali Fresh Mex Grill are partial to margaritas because they go perfectly with our authentic Mexican food. While the above pink Cadillac margarita recipe may not be the one that we use in our restaurant (we can't give away our best kept secrets!), it is still quite delicious, because you are making use of the finest and freshest drink ingredients. (No margarita mix was used in the making of this cocktail!) When we mix our Cadillac margaritas, we like to use Jose Cuervo Gold Tequila and Grand Mariner to ensure the quality of the drink.
If you love Cadillac margaritas, we bet you will love your next visit to Mexicali Fresh Mex Grill in Spencer, Ware, and Holden, Massachusetts. We would be happy to have you!
Now that you have tried this pink Cadillac margarita recipe, do you prefer this to the regular Cadillac margarita?