Nothing goes better with a party than nachos.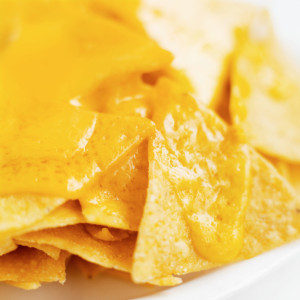 They are classic and delicious, and they have everything to offer: cheese, meat, and salsa. Did we mention cheese? If you want to be the big cheese at your next party, you have to make nacho cheese the right way. We are here to help.
Make Nacho Cheese: Ingredients
You will need a few items to make nacho cheese. Luckily, most of these ingredients are easily found in your kitchen. You may not even need to visit the grocery store!
2 tablespoons of butter
2 tablespoons of flour
1 cup milk, warmed
8 slices cheddar cheese
1/2 teaspoons salt
Tortilla chips
Jalapeno peppers, optional
*recipe courtesy of Huffington Post
Make Nacho Cheese: Prep
In order to make nacho cheese, you need four pieces of equipment. You will need a saucepan, a tablespoons, a whisk, and a platter to place your nachos on. Easy enough! Once you have gathered your equipment, you may begin by heating your pan on the stovetop. Choose a medium to low heat setting, as too much heat may cause the cheese to burn. Preheat your oven to 300 degrees so that it will be ready when you need it later in the process.
Make Nacho Cheese: Process
The first step to make nacho cheese that will knock everyone's socks off is to melt the butter in the saucepan.
Then, you may add the flour one tablespoon at a time. Be sure to whisk the mixture constantly to prevent clumps. Trust us when we say you don't want to make nacho cheese with clumps.
Wait until the flour has settled before you add the milk. Once you've added the milk, you'll need to mix the sauce until it is smooth.
Now it's time to add the cheese and the salt. It wouldn't be nacho cheese without cheese, right? After the cheese has melted, turn the burner down to low.  Once you have done that, leave the cheese to simmer for about 10 to 15 minutes.
Take about half a bag or so of tortilla chips and spread them out on a large, oven-friendly platter. If you want to add some extra spice to your nachos, you can place some sliced jalapeno peppers on the chips as well.
Now you'll need to bake the chips. Place the chips in your oven for about 10 minutes.
Once they're finished baking, you can take the chips out of the oven. Then simply spread the cheese sauce over the chips. Finally, for the best part… enjoy!
If you follow these easy steps to make nacho cheese, your nachos will be restaurant quality. People will be left saying, "These are definitely naht-cho nachos." Show off your new secret recipe at your next get-together. If you don't feel like cooking, or you want to tell us about your experience making nacho cheese, come visit Mexicali Fresh Mex Grill at one of our locations in Holden, MA or in Spencer, MA. Our nachos are always made with the best, freshest ingredients and our staff will be waiting with a smile.
Have you ever tried to make nacho cheese? What is the best nacho cheese you've ever had?